BENEFITS
Your investment also helps
To underwrite these programs:
Members of the International Churchill Society can also take pride in knowing their investment in the Society, and their contributions over and above dues, go to support a myriad of programs and activities designed to keep alive the memory of Winston Churchill and educate future generations.  Among the many activities of the Society that your dues support are the following.
An active publication program that fosters republication of many of Churchill's works that are out-of-print.
Academic exploration into all facets of Churchill's life and times and the publication of new essays, articles, and books.
The Winston Churchill Seminar Series that brings to secondary school social studies teachers the tools and materials they need to teach the next generation about Winston Churchill.
Teacher institutes such as the two-week institute at the Ashbrook Center funded by the National Endowment for the Humanities, and the three-week institute in Cambridge and London.
The Sir Martin Gilbert Churchill Essay Competition, an event organised as part of the International Churchill Conference that provides opportunities for high school and undergraduate college students to submit original essays on Churchill and win cash prizes.
Free public lectures by noted scholars, statesmen, and world figures.
Local affiliate organisations in most states and major cities, as well as in Australia, Canada and the United Kingdom.
Members of our allied organisations, the International Churchill Society Canada and the International Churchill Society UK receive Finest Hour and enjoy member discounts.  All donations above the basic membership fee are tax-deductible in the US and Canada.  Please check with your tax professional for advice.
Four issues of the print edition of Finest Hour, "The Journal of Winston Churchill"
Members at the $100 or greater level and All-Digital members also receive the digital version of Finest Hour, with readers available for all of your computer or mobile devices
Monthly Churchill Bulletins containing all Society news and events
Invitations to local and national events
An invitation to the annual International Churchill Conference
A 25% discount on personal subscriptions to the online Churchill Archive
Included in your membership
Finest Hour Magazine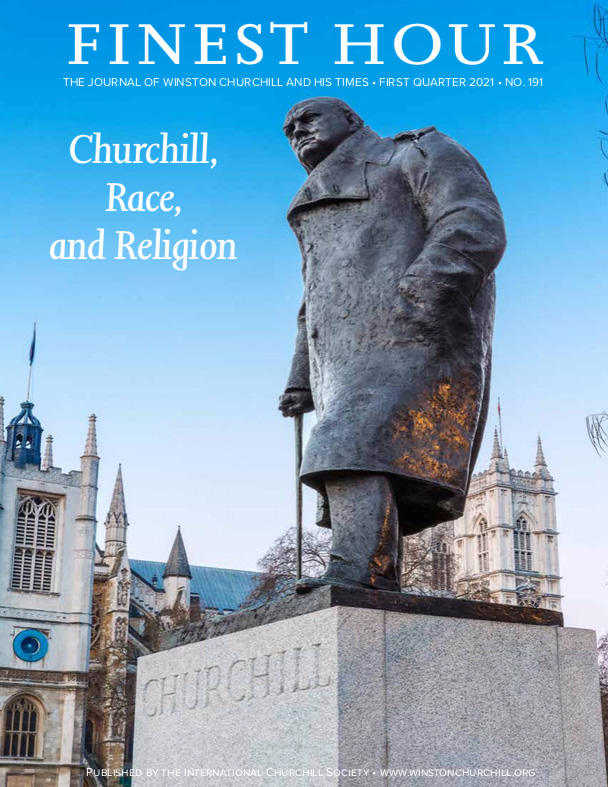 The most recent issues of Finest Hour Magazine are available online to members.
Get the print edition delievered to your door each quarter on the Premium and Digital + Premium Memberships
Join Us
Member Only Access
Members-Only Receptions
Receive invitations to Members-Only receptions throughout the year.
Members-Only Discounts
Members receive discounts on Churchill books and other select offerings.
Members-Only Access
Get access to the entire Finest Hour magazine catalogue with your paid membership.
Subscribe
WANT MORE?
Get the Churchill Bulletin delivered to your inbox once a month.