Guest speaker Allen Packwood OBE
On the evening of Monday 15th April 2019, the International Churchill Society (UK) will host a champagne reception at the Hyatt Regency London – The Churchill Hotel. Situated in the heart of London's West End, and within walking distance to many of the capital's leading attractions, the venue is one of the finest 5-star hotels in London.
Taking place in the intimate surroundings of The Library Suite, we will serve Sir Winston Churchill's favourite Pol Roger champagne with a mouth-watering selection of some of London's finest canapés.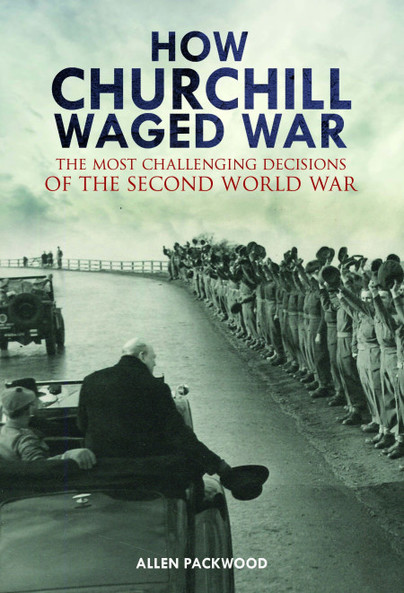 Purchase your copy at Amazon.com
We are also delighted to be able to announce that our guest speaker will be Allen Packwood OBE, author and Director of the Churchill Archives Centre, who will discuss his latest book How Churchill Waged War.
The evening represents a wonderful opportunity to enjoy the company of fellow Churchillians and to meet friends both old and new. We will also have copies of Allen's latest book available for sale.
The ICS is the world's preeminent member organisation dedicated to preserving the historic legacy of Sir Winston Churchill. At a time when leadership is challenged at every turn, that legacy looms larger and remains more relevant than ever.